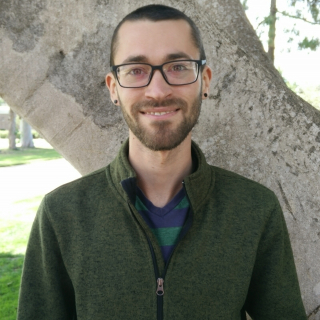 Zachary Reitz
Graduate Student
Email:
zreitz@chem.ucsb.edu
Biography
From birth in Pennsylvania, seasons passed
Spent running free where ferns and trees surround.
And though in winter winds my heart froze fast,
For school, I was in Pennsylvania bound.
I perched on giants' shoulders, learned my craft;
Penn State, my alma mater, ne'er outdone.
And though my friends were warm, cold blew a draft:
My heart still ached for California sun.
I nestled in between the brine and peaks
Found me a mate with whom I sail and climb.
And though I miss the ferns and verdant creeks,
My heart and garden bask in light sublime.
Bright summer, when I fall, you lend a wing,
O from the dark of winter, I did spring.
Research Area
My work focuses on the isolation and structural characterization of bacterial siderophores predicted using genome mining techniques. I am interested in bioinformatics, NRPS-based biosynthesis, the evolution of siderophores.