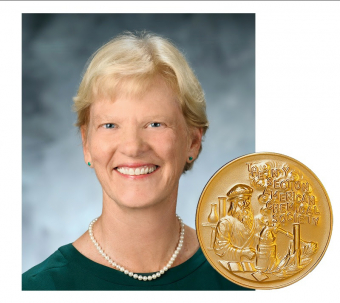 Alison is awarded the 2022 William H. Nichols Medal by the American Chemical Society!
The 2022 William H. Nichols Medal was presented to Prof. Alison Butler of the University of California - Santa Barbara for her pioneering contribution to marine bioinorganic chemistry.  The medal presentation followed the Nichols Distinguished Symposium in her honor entitled Minerals, Microbes, and Metalloenzymes: Inorganic Chemistry at the Interface. 
Congratulations, Alison!!
Related Links